Galvanised Live Stock Crate Trailer
For Sale Townsville
Big Trailer Warehouse Townsville, selling the entire range of Single and Dual Axle Stock Crate Trailers for safe transporting of your live stock. These Galvanised Trailers for Sale comes with 12 months structural warranty and are easy to clean & maintain.
Based upon your requirement, you can opt for single / tandem axle stock crate galvanised trailers. You may also opt for tipping function, front tool box, spare wheel or even upgrade to a tri-axle model and more.
Just give a call and speak to our sales expert to take you through the entire specifications.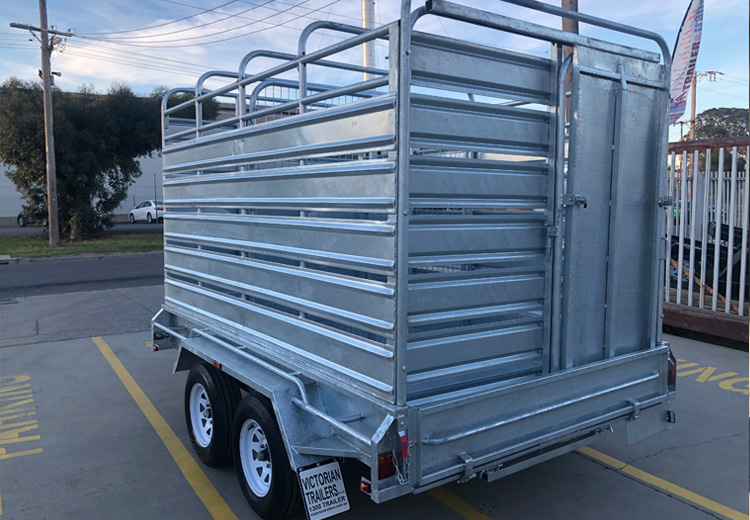 8′ x 5′ [2400 x 1500mm]
9′ x 5′ [2700 x 1500mm]
10′ x 5′ [3000 x 1500mm]
10′ x 6′ [3000 x 1800mm]
12′ x 6′ [3650 x 1800mm]
12′ x 6'6″ [3650 x 2000mm]
Up to 4500 Kg Gross Vehicle Mass [GVM]
2-Wheel Hydraulic up to 1990 Kg GVM
4-Wheel Electric with Break-away over 1990 Kg GVM
Checker Plate Floor
Tie Down Rails
12″(300mm) Sides
LED Lights
3 Way Rear Tailgate, Slide Door & Ramps